I ordered this on Wednesday/Thursday of last week and received it today (Monday).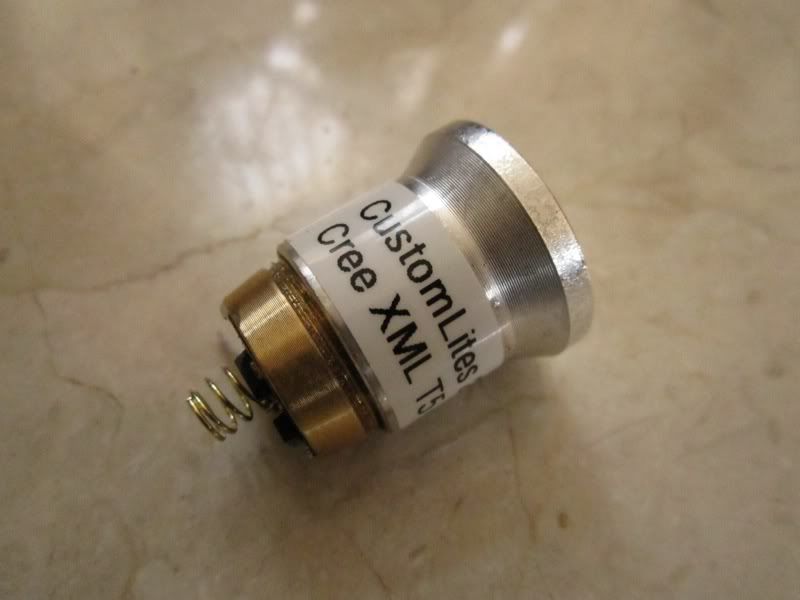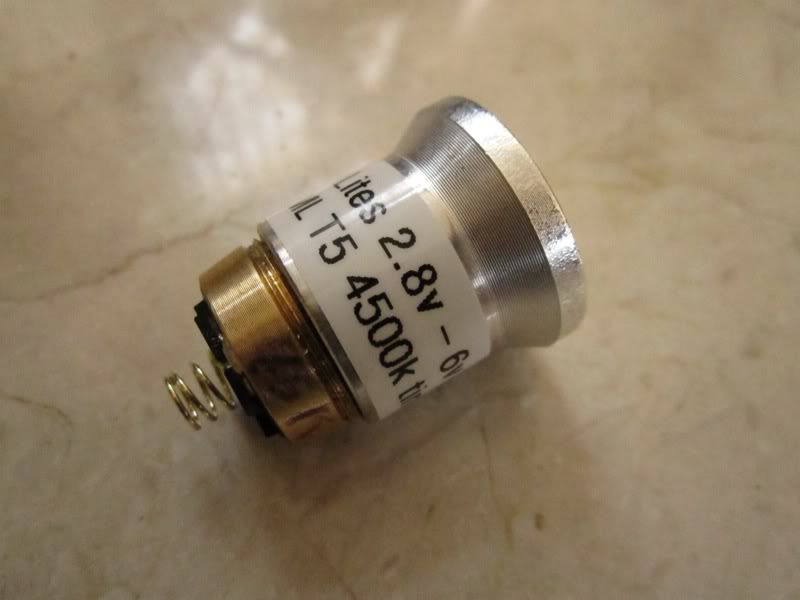 Cree XM-L T50 flux Bin E4 4500K neutral white
1 level
2.8 amps
OP reflector
Thermally Potted
I chose the XML because of it's shear output and this light's intended use as a flood light. 4500k because I plan to primarily use it indoors, single level as I want this on high every single time. 2.8 amps instead of 3.1 since I am running this on primaries and don't want to push them too hard, and an OP reflector to smooth out any imperfections. Thermally potted in increase heat dissipation from the XML.
I still might put some sort of diffuser on the lens as there is still a prevalent hotspot, I'll test it out tonight and will see what I like.
Available from Nailbender in the Custom B/S/T section of Candle Power Forums