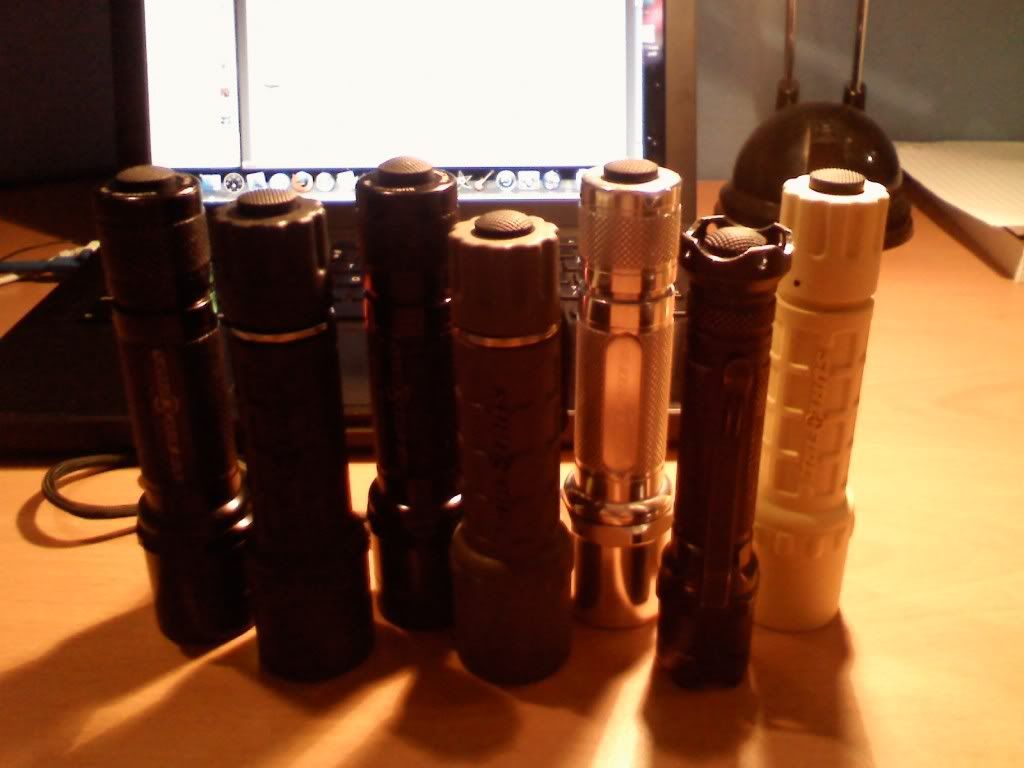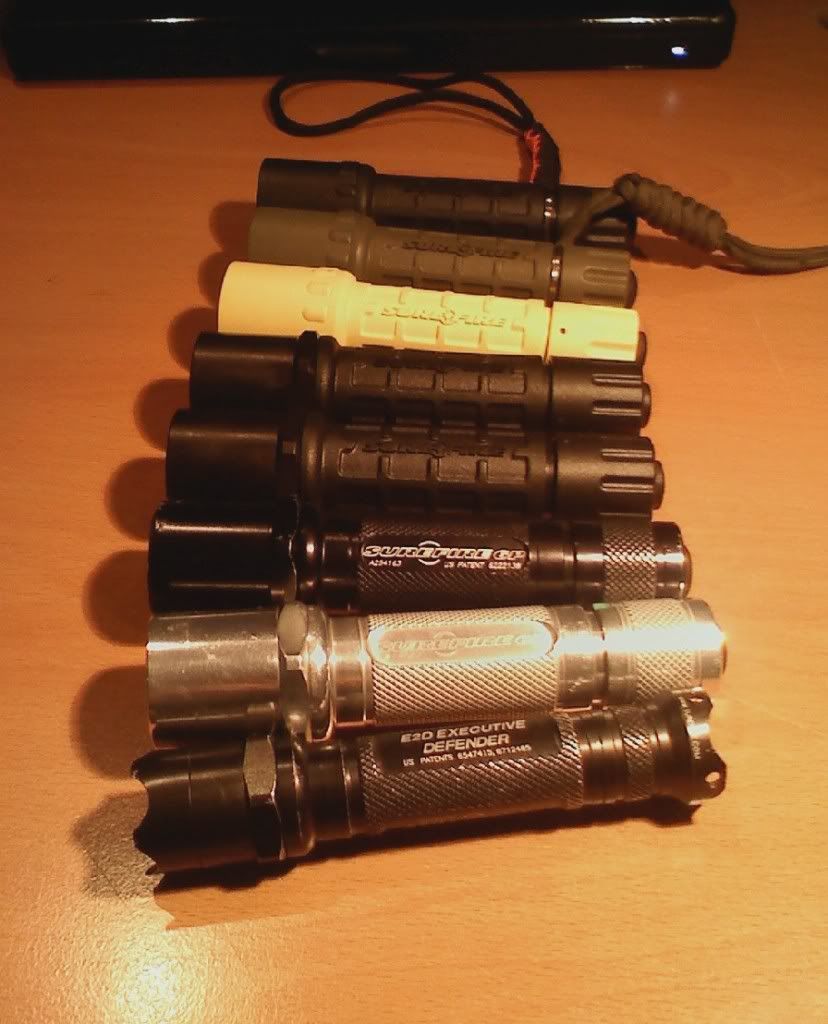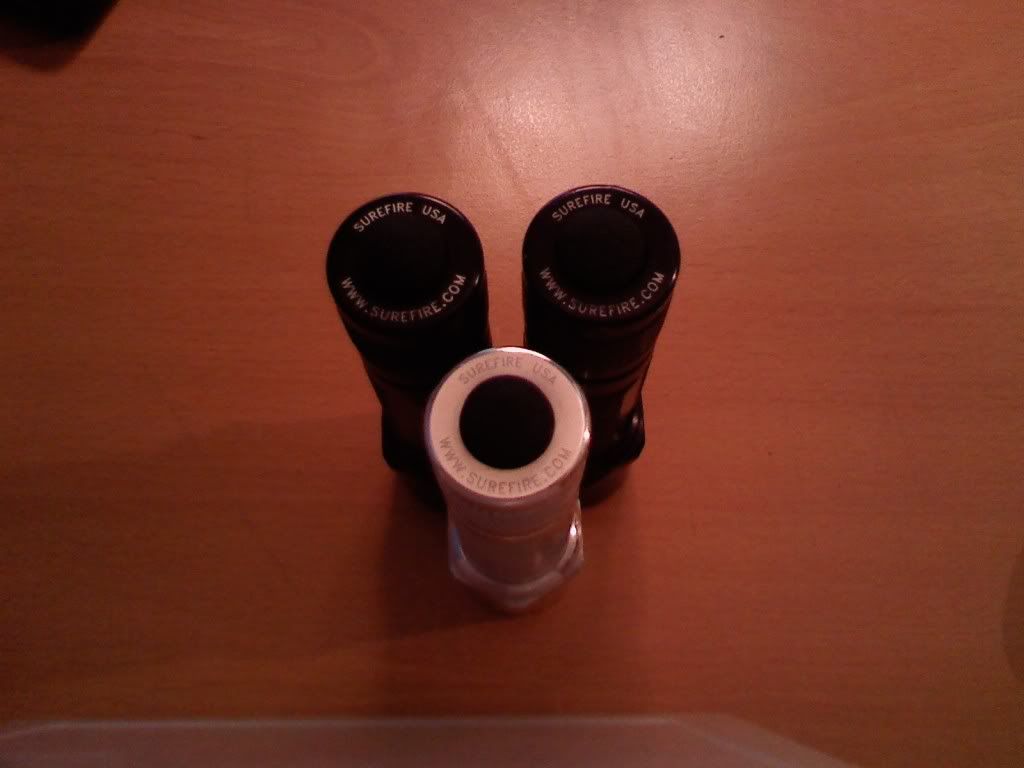 Found these pictures on my old phone and it's sad to see most of these are now gone. This was just over a year ago, Feb 6-7. I think I shipped out one of those black 6P's the same day I got those 2 G2L's, which is why they aren't all together.

Black 6P: sold :(
Black 6P: sold to a friend :(
Polished 6P: sold :(
Black G2: sold :(
Green G2: put in my GHB/BOB
Yellow G2: gifted to my dad, then later gifted again :(
E2D: Sold, though I might still have that bezel and tail cap somewhere :(
G2L: Lost while biking :(
G2L: Might of sold this specific one, but I have since acquired another :(



I remember wanting to standardize around the P60 module, but never being able to like the size for EDC duty. I had to sell these off because I needed money at the time and they weren't being used. I then moved on to standardizing around the E series, but then finally realized that one type isn't good for all around use.

I have since created a list, a list that I try to follow to not let me buy any unwanted lights. This gives a light a specific use, especially one that its good at. Lets see how well I follow this.


What I have:
EDC:E2DL
EDC backup: E1DL
Thrower (car): 9P+A19+KT2+LF HO-M4A
Flooder (car): 6D+TLE-300EX
GHB/BOB: G2 with DX 6090 drop in
Car light: G2 (incan)

What I need (ha) in order of importance:
General Purpose: U2
Headlamp: Saint Minimus
Loaners: 4x 2xAA Mini Mag with led drop ins
HEadlamp (Car): Zebralight H51 or H31
Lantern:??
Thrower: M6 or M4
Flooder: ???

Oh I guess I just strayed from the list since I bought an L1 yesterday lol, but hopefully I can trade plus cash for my friends U2.